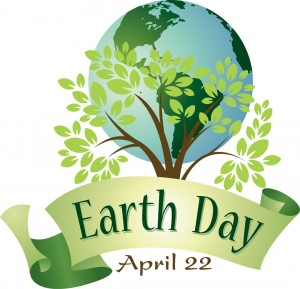 Every time I enter a client's home, I'm reminded of the sheer amount of stuff with which we surround ourselves. Does our stuff make our lives better or more difficult? And, what happens to all of the stuff we don't want?
Most clients try to recycle as much as they can, but the truth is, much of what is donated ends up in the dump. Just this week, I was at a baby shower and the mother-to-be received so many gifts, she remarked they would need a storage unit. She wasn't kidding.
April 22nd is Earth Day and a great opportunity to reflect on the world we would like to leave to our children and grandchildren. Take a look at the road sides as you drive around this month. Few places don't have plastic bags blowing in the limbs of the trees and litter strewn about. While we need things to live, conduct business and improve our quality of life, do we want to leave a legacy of trash for the next generation?
Water bottles are a scourge on our earth and resources. According to Ban the Bottle, "Americans used about 50 billion plastic water bottles last year. However, the U.S.'s recycling rate for plastic is only 23 percent, which means 38 billion water bottles – more than $1 billion worth of plastic – are wasted each year." The EPA estimates that 75% of the American waste stream is recyclable, but we only recycle about 30% of it and The Recycling Coalition of Utah states that "Americans represent 5% of the world's population, but generate 30% of the world's garbage."
How can we stop burying ourselves and our loved ones in garbage? 
For starters, buy less. Do you really need that new (fill in the blank)?
Reuse what we have. Owning fewer items makes them easier to find and in turn, we are more likely to not have to re-purchase the same items.
Buy items that come in less packaging: less packaging means less waste.
Shop for pre-owned items and support local organizations like thrift stores.
Compost food scraps; vegetables/fruit peels and leftovers.
Donate what we no longer want, need or love. This extends the usable life of the items, allows someone else to enjoy them, and they stay out of land fills.
Re-use glass bottles/jars for water/food, in place of plastic bags or wrap.
Stop using plastic shopping bags. Get into the habit of using reusable shopping bags.
Happy Earth Day!