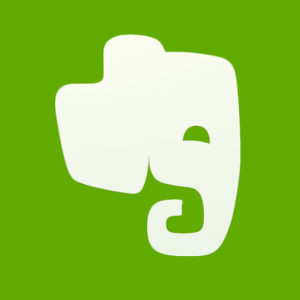 My Evernote conversion occurred about five years ago. Stuffed in the back of my junk drawer (yes, I also have one) for several years, lay a handwritten recipe for the best maple balsamic salad dressing obtained from a restaurant in Vermont. Frustrated with my lack of organization for something so valuable, I downloaded Evernote and my life was forever changed.
I created a notebook in the Evernote app and titled it "Recipes," took a photo of the recipe within the Evernote app et voila! Wherever I am, on my phone, tablet or laptop I have a screenshot of the recipe. I quickly saw how transformational this would be in both my personal and professional life. When a friend recommends a great restaurant, it goes into the notebook I created titled "Recommended Restaurants". I also do this for movies, books, wine, travel destinations, decorating ideas. All those great details we scribble on the back of napkins never to find again.
If I'm surfing the web, I can use Evernote webclipper to clip an article or page and put it into the notebook of my choice. I can also dictate notes into Evernote and draw using the Skitch app.
I also have a notebook for each of my kids. I have a screenshot of their health insurance cards, health records, photos of their artwork from Kindergarten so I could get rid of those large poster-size monstrosities, er, I mean works of art. The list goes on.
For my business, I'm able to share notebooks with my team and with our clients. We often take notes during an organizing session and share these with our clients. Evernote also eliminates the need to email documents back and forth. Instead, the whole team can collaborate and has access whether they are working remotely or in the office to notes, documents, photos, etc.
I'm barely scratching the surface of Evernote's endless possibilities. For more information and to create your free online account check out www.evernote.com