Halloween is my favorite holiday. I especially love to get dressed up for an all-out costume party. My best costume, of all time, was Ms. Bald America. I wore my Senior Prom gown, elbow length blue suede gloves, a tiara, a Ms. Bald America sash and of course a bald wig. I blacked out a couple of teeth for an even more glamorous effect.
My other favorite part of Halloween is going to a truly scary haunted house. The very best one is Terror Behind the Walls at the Eastern State Penitentiary in Philadelphia. https://easternstate.org/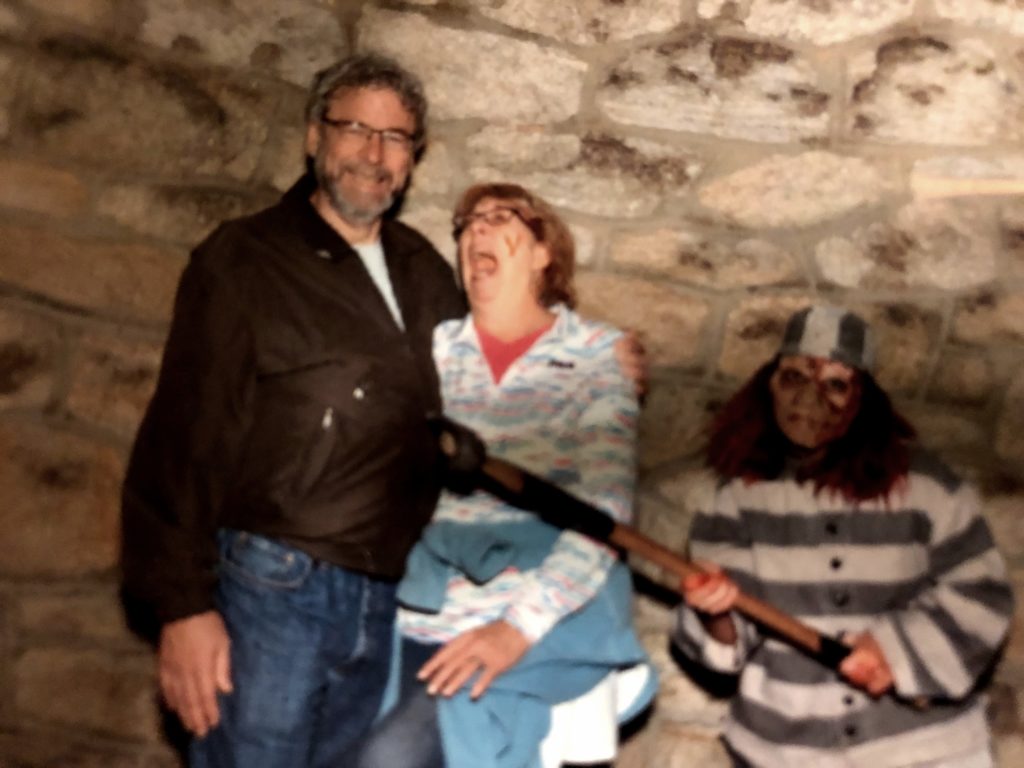 How does this topic tie into home organizing? Some of the scenes we walk into are scary; especially in situations involving hoarders! My worst fear is seeing something move. So far, so good. Our clients are scared too. Before we start to work with them, they are fearful and anxious about tackling cluttered spaces in their present home or office. They often become immobilized by their feeling of being overwhelmed. If they are moving, they are often scared of discarding something they "might" need or scared of the many unknowns associated with moving and selling their home.
As a professional Home Organizer I tell every client the same thing during our initial conversation; "My goal as your Home Organizer is to take as much stress out of your situation as possible." When we are finished, I ask them "How did you feel before we worked together?" They invariably respond "I felt stressed and overwhelmed." Then I ask them "How do you feel now?" You know the answer, "I feel like a weight has been lifted off my shoulders. I feel less stressed and more in control."
What a wonderful role we play in our clients' lives. What a rewarding career and sense of purpose. We restore order from chaos while eliminate fear and anxiety. We keep seniors safe and give their families peace of mind.
It's fun to be scared in a haunted house at Halloween, but no one should be scared of their clutter.