Forget Google! Professional Organizers have a plethora of resources to share with you ranging from recycling centers to special events happening in your area. Here are my favorites:
Consignments shops
~The Attic, Manayunk
"Here at The Attic we aim to provide a fun and engaging environment while also offering advice on modern and vintage trends."
4335 Main St., Manayunk, PA 19127
Phone: 215-482-0300
~Greene Street, Manayunk
"Since Greene Street opened its doors in 1997, we have been working to offer affordable fashion in a clean, organized, and modern setting."
4313 Main St., Philadelphia, PA 19127
Phone: 267-335-5478
Donations
This is a huge store which earned the nickname the "Pechin Street Boutique."
4555 Pechin St., Philadelphia, PA 19128
Phone: 215-483-3340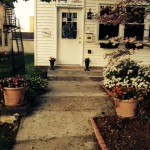 ~Colonial Neighborhood Council
"Colonial Neighborhood Council operates "The Well," a thrift store offering a household items and clothing for adults and children."
107 E. 4th Ave., Conshohocken, PA 19428
Phone: 610-828-6595
Recycling
"Recycling Kiosks — Every U.S. Best Buy store has kiosks, just inside the front doors, to drop off ink and toner cartridges, rechargeable batteries, and wires, cords and cables, plastic bags and gift cards."
~Whole Foods Market, Plymouth Meeting (the biggest & nicest store I have ever s
een)
Recycle batteries, cork, plastic bags, Brita filters, yogurt cups & plastics #5
500 W. Germantown Pike, Plymouth Meeting, PA 19462
Phone: 610-832-0010
Events
~Household Hazardous Waste Collection
Saturday, May 30- Montgomery County Community College
340 DeKalb Pike (enter campus at 595 Cathcart Road), Blue Bell, PA 19422
~Paper Shredding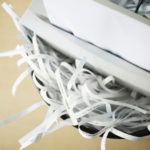 Saturday, August 15 (9am – noon)- Abington Junior High School
2056 Susquehanna Road, Abington, PA 19001
~Tire Collections
Saturday, June 6- from 9:00am – noon, Montgomery County Community College
340 DeKalb Pike, Blue Bell, PA 19422
~Finally, did you know about MedReturn Drug Collection Units? There is one at
the Montgomery County Courthouse.
2 E Airy St., Norristown, PA 19401
Phone: 610-278-3000
Some restrictions and fees may apply. Ask the Professional Organizer you hired. They'll know!