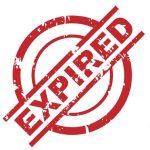 While I was going through items in a kitchen pantry with one of my clients, she commented on how easy it was to organize in the kitchen. When I asked why, she said that if food is expired it takes the decision out of her hands about whether to get rid of it or not. However, with the rest of the stuff in the home, she has to make the decision whether it has 'expired' or not. Deciding on the life cycle of your belongings is not easy, but when your spaces become too crowded or you can't find your keys for the third time in one week, it's time to take action.
The life cycle concept is one way to work through the backlog of the accumulated clutter in the home and as a strategy to constantly weed out stuff. Our stuff has a life cycle that begins with it being most useful, most beautiful and most beloved. Over time our stuff becomes less useful (obsolete technology; items that wear out or break), less beautiful (fashion trends or our tastes change), and less beloved (reminders of past periods in our family's life that may not be so important).
When you think about all of the items you bring in to your home on a weekly or monthly basis, it boggles the mind. But if you don't take out as much as you bring in, over time you will begin to feel like your stuff is taking over. If some of your belongings are starting to become CRAP (Clutter that Robs Anyone of Pleasure), it's time to consider whether those belongings are part of your family's present and/or future. Keeping items from the past that no value or meaning to the present day leaves less room for additional items (or opportunities) for the future. For example, as your children grow, do you hold on to the toys they used to love, even though they don't want them anymore?
Finally, if you are keeping items because you think they might be worth a lot of money, there are ways to find out. One way is to look on Ebay. Is anyone selling the item now? Has anyone sold that item in the last two weeks and for how much? Reputable auctioneers are also good resources for evaluating antiques and collectibles. Mass produced goods from 1960 or later have less of a chance to increase in value. But remember, regardless of what items may have been worth in the past; items are only worth what someone is willing to pay for them today.
When your clutter starts to take over your home, reevaluate whether the life cycle of those items is over or not. Someone else may be able to give your unneeded items a whole new life.
Clutter Quote: "Do not spoil what you have by desiring what you have not; remember that what you now have was once among the things you only hoped for." Epicurus, ancient Greek philosopher