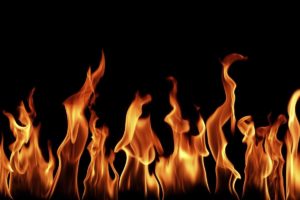 Everyone can agree life can get a little hectic, especially around the holidays. Who has time to read Martha Stewart magazine, shop for the ingredients, put out an amazing buffet, craft fantastic decorations, and then be the "hostess with the mostest" at the time of the party? However, nobody wants to wants to miss out on having fun and seeing friends either. So I've come up with an easier way, a simplified way, to celebrate Halloween.
Here's how to host a simple Halloween party:
• On October 1st my two Halloween bins come out of storage. One contains decorations, the same ones I use every year because they are full of memories. And the other of costumes, which we like to try on throughout the month just for laughs.
• Around the second week of October I place a flyer in every mailbox on my street, email the neighbors I know personally, and start spreading the word whenever I see anyone out and about.
My invite reads:
Halloween Party at Danielle's house
Dress warm, bring a chair & snack to share
BYOB
• On the third week of October I purchase my candy, beverages, and paper products. During this time, I also make sure I have enough fire wood and clean up my fire pit.
• Finally Halloween arrives! I start off the day with a short trip to the Conshohocken Bakery where I buy tomato pies, cakes, granola bars, and cookies for later that evening. We set up a buffet table and our fire pit in the driveway and not long after that, the neighbors arrive with chairs and snacks to share.
Sitting under the stars outside with my neighbors, enjoying the warmth and beauty of the fire, and watching the children make their rounds from house to house is a great way to spend Halloween. It's relaxing, fun and you don't even have to clean your house! Try it, you'll love it.