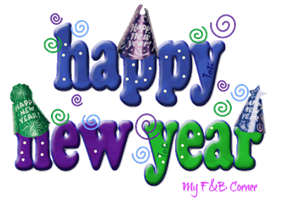 Let me be the first to wish you Happy National Get Organized Month! I saw a sign hanging in Lowe's that said "Resolve to Declutter" and it was surrounded by a colorful array of storage containers. It's that time of year when many of us look around our homes and ask "Where did all this stuff come from?" Taking the first step and staying organized can be daunting, but if you think you are alone, you are not. Here are ten barriers that keep my clients from starting and staying organized. Let's break it down:
Don't have the time. Time won't magically appear when you want to achieve something. Use a day planner or your smart phone to schedule the time to organize, have fun, or accomplish something great. When you do, there is suddenly time to be spontaneous!
Allowing others to dictate your schedule. I'm not talking about going out and having fun, but I am talking about setting boundaries so others don't infringe upon your personal time to get your own life in order.
You aren't good at organizing. Some people need more practice than others and developing a habit takes at least 30 days to make it stick. Use books and websites to help.
Staying focused. Our brains aren't wired to stay on task so use cues, rewards, or a stop watch. Use whatever you deem necessary to stay focused on the project at hand.
Perfectionism. If it can't be perfect why start at all? If that sounds familiar, start small and celebrate small accomplishments. Practice saying the words "good enough."
Too much clutter or CRAP: Clutter that Robs Anyone of Pleasure. If your things do not bring you joy, pleasure, usefulness, or life to your home, it should leave your home.
Once and done should do it. All homes need maintenance to remain organized week after week, but if you have a home for everything, cleanup will be a breeze.
The voices around you. Don't allow others to make you feel bad about not being able to get organized yourself. Ignore the naysayers and enlist a friend or call a professional.
House isn't big enough. The size or layout of a home isn't always the issue. Organization methods, storage tools, and less clutter will usually do the trick.
Health issues. Even if you have the desire, you may not have the ability or the energy to do what is needed to get organized. Enlist help.
If you or someone you love needs help moving forward in the New Year, don't hesitate to get in touch with a professional: a cleaning service, a senior care agency, financial planner, insurance broker, senior move management company, or a professional organizer. Professionals are trained to listen and narrow in on your specific needs. They can give you a jump start or much needed tools to help you or someone you love live their best life.
Clutter Quote: "As a single footstep will not make a path on the earth, so a single thought will not make a pathway in the mind. To make a deep physical path, we walk again and again. To make a deep mental path, we must think over and over the kind of thoughts we wish to dominate our lives." Henry David Thoreau